Ya webzen anuncio que el Mu Global se actualizara en su expansión mas radical de los últimos años.
Esta nueva actualización se llamara "MU:Ex700" aquí describiremos las cosas nuevas que vendrán en esta actualización.

Links

http://muonline.webzen.com/Event/111110_Expansion/expansion_update.aspx (Global)
http://event.muonline.co.kr/Red/2011/ex700/intro.aspx?GC=1 (Korea)
1. Level Master 300
Se aumenta el límite de level master a 300 para poder asignar los puntos a los nuevos master skill tree el maximo level al que llegara el Master Level sera (700).

2. Se Reorganiza y Liberan 4 Rangos en el Master Skill Tree

Se reorganiza y Se liberan los 4 rangos restantes que completan todo el Master Skill Tree.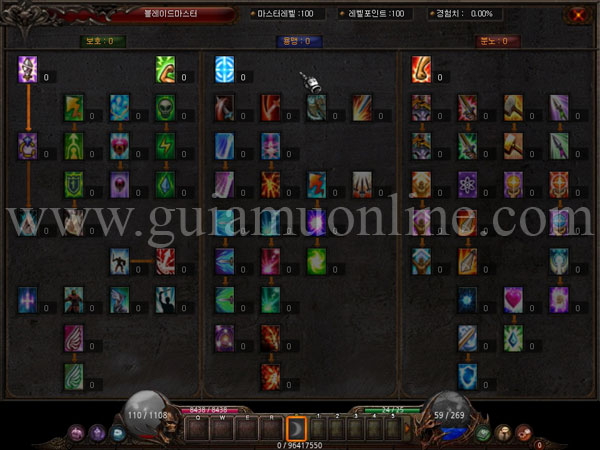 3. Nueva Interface (GUI)
Se ha cambiado totalmente la interface grafica de usuario (GUI) el cual fue presentado hace ya 1 año pero hoy recién es puesto en funcionamiento.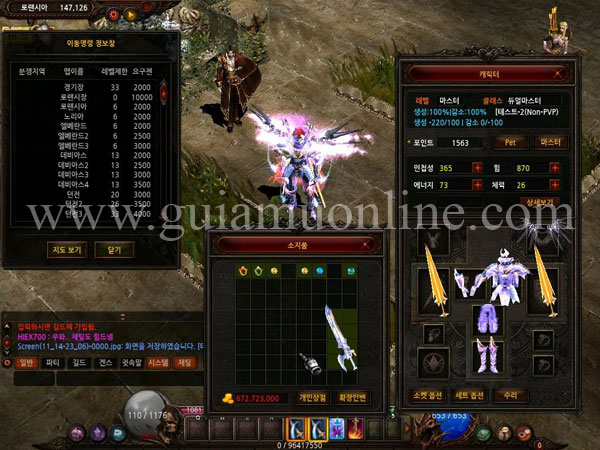 4. Nuevo Continente (Akeron)
En este nuevo mapa encontraremos nuevos monstruos así como también un sistema nuevo de elementos.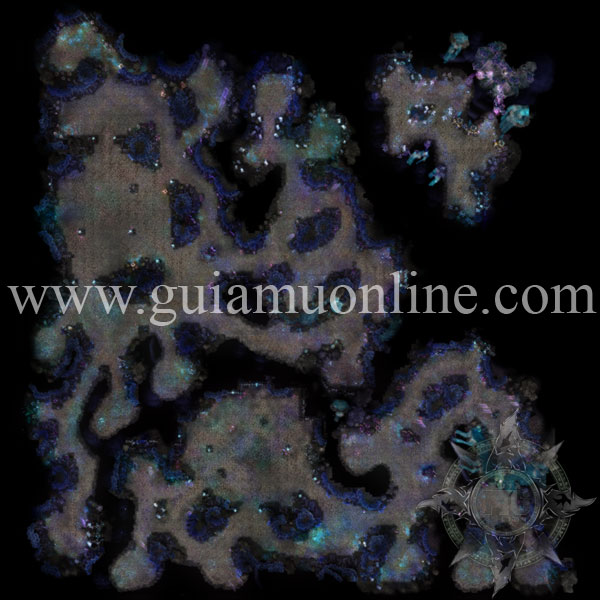 5. Sistema Elemental
Este será un nuevo sistema que incluye la utilización de 5 atributos (wind, earth, water, fire, darkness) los cuales al juntarlos aumentaran tu defensa y daño (mas información mas adelante).
6. Nuevo sistema de batallas de alianzas en el mapa (Arca)
En el nuevo mapa se pondrá en marcha un nuevo sistema de batallas que al finalizar podrás ganar Experiencia de acuerdo a los enemigos matados.
7.Resolucion Widescreen
La resolucion 1280x1024 se cambia por 1280x960

8. Nuevas Quest
Acheron se añade nuevas quest algunas solo seran hechas una vez
Tipo de Quest

Level Requerido para el Quest

Nombre del Quest

The sole survivor of the expedition

Acheron's mysterious power, the property

Spirited survivor ahdeuniel

Secrets of the monster Acheron

Acheron changes in the island

Upgrading the gatekeeper of Cordova

The discovery of new leads

Upgrading Elemental Beast Cordova removal

Elemental Attack of Night

Devil Fairy uninstall command (Reprise)

The command to remove Elemental Beast (Reprise)

The command to remove Elemental Knight (Reprise)

Mr. Cordova Fairy Upgrade Remove command (Reprise)

Cordova upgrade uninstall command Elemental Beast (Reprise)

Level Master 41 en adelante

Elemental Knight Cordova upgrade uninstall command (Reprise)

Acheron removed Salamander bosses

Acheron removed undine boss monster

Acheron removed silpideu bosses

Acheron bosses removed Gnomish

Acheron removed hilrasa bosses

Acheron boss monsters Remove

Acheron boss monsters Remove
Video gameplay desde el G-star 2011
NOTA: Este articulo será actualizado constantemente.