Hoy 18 de febrero del 2010 webzen anuncio la próxima actualización del servidor koreano a la season 6 episodio 2 la cual como mayor novedad tendrá la actualización de nuevos master skill tree así como también agregara nuevos ítems 380 y otras cosas mas.


PD: Esta traduccion se basa en una traduccion vaga y que tal vez contenga algunos errores espero su compresion cualquier error que encuentren por favor avisen para corregirlo.


1. Reorganización de Master Skill Tree
Se ha reorganizado el Master Skill Tree.
El master skill tree estará activo para todas las razas exceptuando el rage fighter (en una siguiente actualización estará activo).
Se a modificado la estructura del master skill tree de 4 a 3 categorías.
Por cada habilidad se puede insertar hasta 20 puntos como máximo y 10 puntos como mínimo para pasar al siguiente rango (en algunas habilidades es necesario cumplir con todos los puntos máximos para poder pasar a la siguiente casilla).
A partir de la season 6 episodio 2 estarán activados 5 rangos (para una próxima actualización se activara hasta el rango 6).
El máximo de rango de habilidades llegara a 9.

Nueva Imagen del Master Skill Tree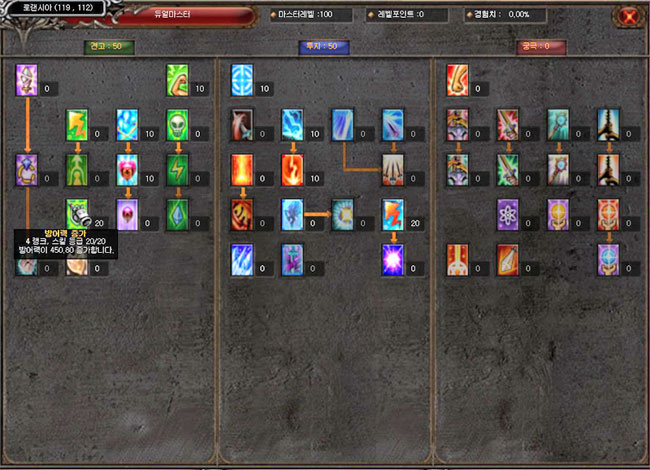 Nuevos Master Skill


2. Modificación del nivel de los monstruos
Se han modificado el nivel de los monstruos por consiguiente el ítem drop de los mismos.
Swamp of Peace
Safi Queen, Napin Ice, Shadow Master
La Cleon Segunda Zona
Dark Mammoth, The Dark Giant, Dark Coolutin, The Dark Knight Iron
Aida 2
Bloody Orc, Bloody Death Rider, Bloody Blue Golem, Bloody Witch Queen
Kanturu 3
Warrior Berserker, Warrior Kentarus, Warrior Gigantis, Warrior Genocider

3. Se agregan items 380 Para el Rage Fighter
Se agregan Arma 380 "Soul Phoenix Star".
Se agregan set 380 (Soul phoenix helm, soul phoenix pants, soul phoenix boots, soul phoenix armor).
| | | | | |
| --- | --- | --- | --- | --- |
| | | | | |
| Soul Phoenix Star | Soul Phoenix Helm | Soul Phoenix Armor | Soul Phoenix Boots | Soul Phoenix Pants |

4. Se agregan un nuevo skill para el Rage Fighter
Se agrega un nuevo skill "Phoenix Shot".
para poder usar este skill tiene que tener equipado el "Soul Phoenix Star".


5. Se agregan Ítems Socket para la Summoner
Se agrega arma "Eternal Wings Stick".
Se agrega una Stick Archangel.
Se agrega set Socket (Eternal Wings Helm, Eternal Wings gloves, Eternal Wings pants, Eternal Wings boots, Eternal Wings armor).
| | |
| --- | --- |
| | |
| | Divine Stick of Archangel |
| | | | | |
| --- | --- | --- | --- | --- |
| | | | | |
| | | | | |

6. Se han agregado nuevas Quest semanales
Para poder recibir la recompensa de la Quest tienes que dejar de usar los diferentes eventos, la Quest es repetible.
La Shadow Phantom Soldier puede ser utilizado para activar estas Quest.
Tipo de Quest
| | |
| --- | --- |
| Nombre del Quest | Level del Quest |
| | Level 240-270 (personaje principal) 220-260 (personaje secundario) |
| | Level 300-320 (personaje principal), 271-320 Level (personaje secundario) |
| | Level 331-350 (comun) |
| | Level 351-380 (comun) |
| | Level 381-400 level (comun) |
| | Master Level (comun) |
Condiciones: dejar de usar los eventos mientras dura el Quest.
Recompensa: aleatoria (Zen , Jewels) Experiencia
7. Se agregado expansión del inventario / almacen de ítems y quest agregada
Se amplio el inventario/ almacén, cada ventana se puede abrir haciendo click al botón ampliar
Al ampliar el inventario existente se abrirá el básico por defecto y cada personaje podrá activar como máximo 2 inventarios.
Al ampliar el almacén existente el almacén estará equipado en la cuenta (solo usable en el mismo servidor)
Al activar el almacén dentro de la misma cuenta todos los personajes podrán verlo.
*el extendido y ampliado del inventario no se pueden usar a través de los servidores.
En algunos servidores no estará permitido el uso de la expansión del inventario para poder activarlo tendrás que iniciar una Quest.

Quest
Hablar con el NPC "Gyro Rogue Traders" y proceder con la búsqueda

Tipo de misión
Nombre del Quest

Level Requerido

Compensación

Trader dealing with a combination extension

Warehouse Expansion Policy

(Extiende el Almacen en 8 * 15 )

Magic Bag (Extiende el Inventario en 8 * 4)

Magic Bag (Extiende el Inventario en 8 * 4)
| | |
| --- | --- |
| | |
| Warehouse expansion policy | Magic Bag |
*el extendido del inventario y el almacén se aplicara después de la re conexión

8. Sistema de Trade complementado
Al abrir la venta de comercio podrás hacer click derecho en el ítem que deseas comercializar y se moverá automáticamente a la ventana de comercio.

9. Sistema de Chat Gens
Se ha añadido el chat en el sistema Gens.
Se usara el símbolo "$" para la conversación del Gens.
Teclas de acceso Rápido
Modificación de las teclas rápidas para el sistema de chat
F2: todos los mensajes ON/OFF
F6: Chat General ON/OFF
F7: Party Chat ON/OFF
F8: Guild Chat ON/OFF
F9: Gens Chat ON/OFF

10. Salida Anormal
Si se cierra a bruscamente el juego el personaje seguirá conectado al party por 5 minutos exeptuando si el usuario cierra el party(no aplicable si estas dentro de blood Castle o Castle Siege)

11. Al adquirir la experiencia del monster cambiara aun valor fijo

Modificaciones Proximas

Nuevos empaques
Funcion usada ya en el Mu Japon el Lahap y Jeweler Raul empaquetara de 10 a 30 las siguientes jewels y Stone.

Jewel of Chaos
Jewel of Life
Jewel of Creation
Jewel of Harmony
Jewel of Guardian
Low Refining Stone
High Refining Stone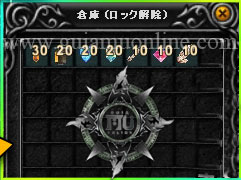 Los Nuevos Item Ancients
Nuevos Items ancient apareceran en el continente.

Items excellent 380
Opción activada en Mu Japan la obtención de ítems excellent 380 ya es una realidad

PD:Es muy posible que esta opcion no sea activada en Mu Online Global asi que solo queda esperar si la implementan o no.


Item Drop de Items excellent 380
Para conseguir items excellent 380 pueda variar de acuerdo a la dificultad del monstruo que maten.

Tabla de dificultad
| | | | | | |
| --- | --- | --- | --- | --- | --- |
| Nombre | Imagen | Zona de ubicación | Requerimientos | Item Drop | Dificultad |
| Gaion Kalein | | | Tener 1 Personaje en el party de Nivel Maestro | | |
| | | | | |
| --- | --- | --- | --- | --- |
| Nombre | Imagen | Zona de ubicación | Item Drop | Dificultad |
| Selupan | | | | |
| | | | | |
| --- | --- | --- | --- | --- |
| Nombre | Imagen | Zona de ubicación | Item Drop | Dificultad |
| Medusa | | | | |
Destler

Vermont

Kato

Galia

Erkanne

Raymond

Jerint

Zona de ubicación

Item Drop

Mediana Frecuencia de Drop

Requerimientos

Tener 1 Personaje en el party de Nivel Maestro

Dificultad
| | | | | | |
| --- | --- | --- | --- | --- | --- |
| Nombre | Imagen | Zona de ubicación | Requerimientos | Item Drop | Dificultad |
| Todos los Monstruos de Vulcanus | | | Tener el efecto "Gladiator to glory" | | |
| | | | | | |
| --- | --- | --- | --- | --- | --- |
| Nombre | Imagen | Zona de ubicación | Requerimientos | Item Drop | Dificultad |
| | | | Tener 1 Personaje en el party de Nivel Maestro | Escasa Frecuencia de Drop | |